WELCOME - to the official web page of Jump4Joy - tourplan >>
Jump4Joy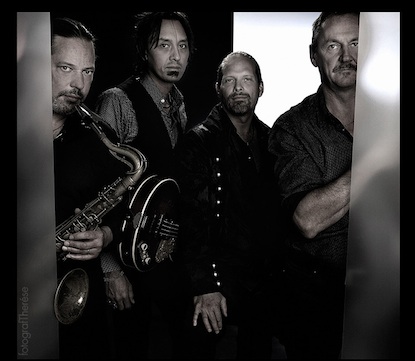 An extraordinary band with international appeal can easily receive standing ovations all over the world: in Paris, Germany, New Orleans, Moscow, , Norway, Finland, London, Havana, Marseille, ShangHai, BeiJing, Delhi, Bombay, Chennai or Seoul....



An award winning artist and entertainer can combine amagnetic voice with a relaxed and humorous scenic approach brings you into a dreamlike world of imaginative reality... Ulf Sandström is the kind of artist that searches beyond the limits of the situation....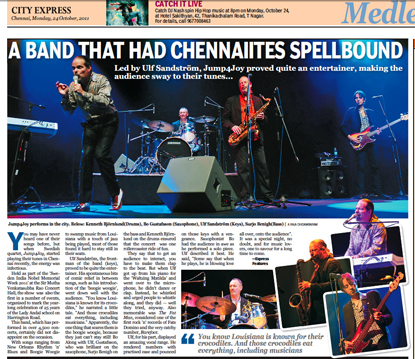 Mighty Bo Gustafsson is a phenomenom of jazz and ska music who handles his saxophones like wild horses...

Extraordinary music is based on superior rhythm! Kenneth Bjornlund and Surjo Benigh are remarkable players. They will move your boundaries of what a flexible, explosive and talented drum and bass can do...


This may be one of the best live acts you will see, when you get at chance, come and experience them - if you can book them or recommend them to somebody - Congratulations: you are part of The Domino Effect!


A CONSTANT EVOLUTION
Jump4Joy is a constant experiment, where Ulf & Bo bring their very special humor and energy as a duo or quartet to club gigs, concerts, festivals, theatres, burlesque shows, dance events, corporate events, symphony arrangements and gospel choirs.